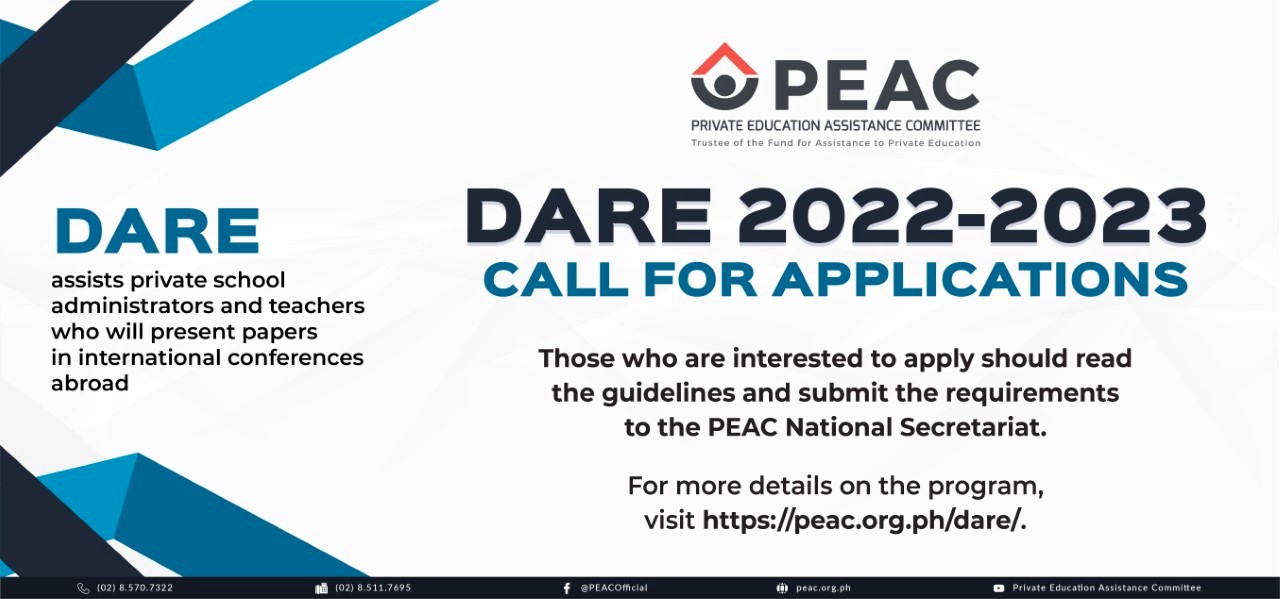 The PEAC invites full-time administrators and faculty members of private educational institutions to apply for assistance under the Dissemination Assistance for Research in Education (DARE) Program for school year 2022-2023.
DARE is a program that provides a paper presentation grant to full-time regular faculty members and administrators of private educational institutions who will present their research papers in international conferences abroad.
Those who are interested to apply should read the guidelines and submit the requirements to the PEAC National Secretariat. Applications and other documentary requirements should be submitted online to [email protected] with "DARE 2022-2023 Application – [Name of Applicant]" as subject of the email two months prior to attendance in the conference. For inquiries, send an email to [email protected] or contact 0917-163-1100.