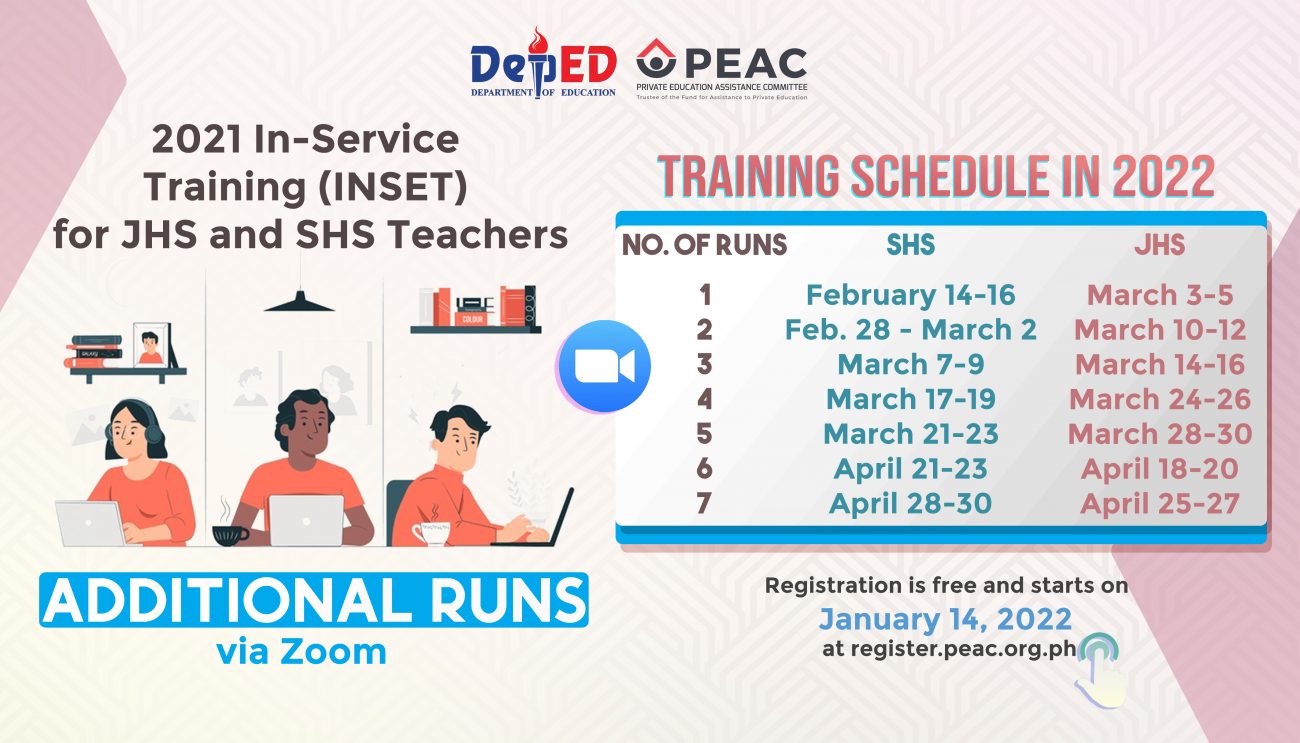 The PEAC is conducting additional runs of the 2021 INSET for JHS and SHS Teachers in private schools. PEAC co-implements the INSET with the Department of Education under its GASTPE Program.
The 2021 INSET was awarded 15 CPD credit units by the Professional Regulation Commission.
PEAC is offering the JHS INSET in 5 subjects in the Advanced Track and 10 subjects in the Regular Track, while the SHS INSET is being offered in the 12 core subjects.
Registration starts on January 14, 2022 for the 1st and 2nd runs, and on January 24, 2022 for the 3rd and 7th runs.
Online registration closes 2 weeks before each training schedule or as soon as slots have been filled.
For inquiries or registration concerns, please contact the Training and Development Unit.