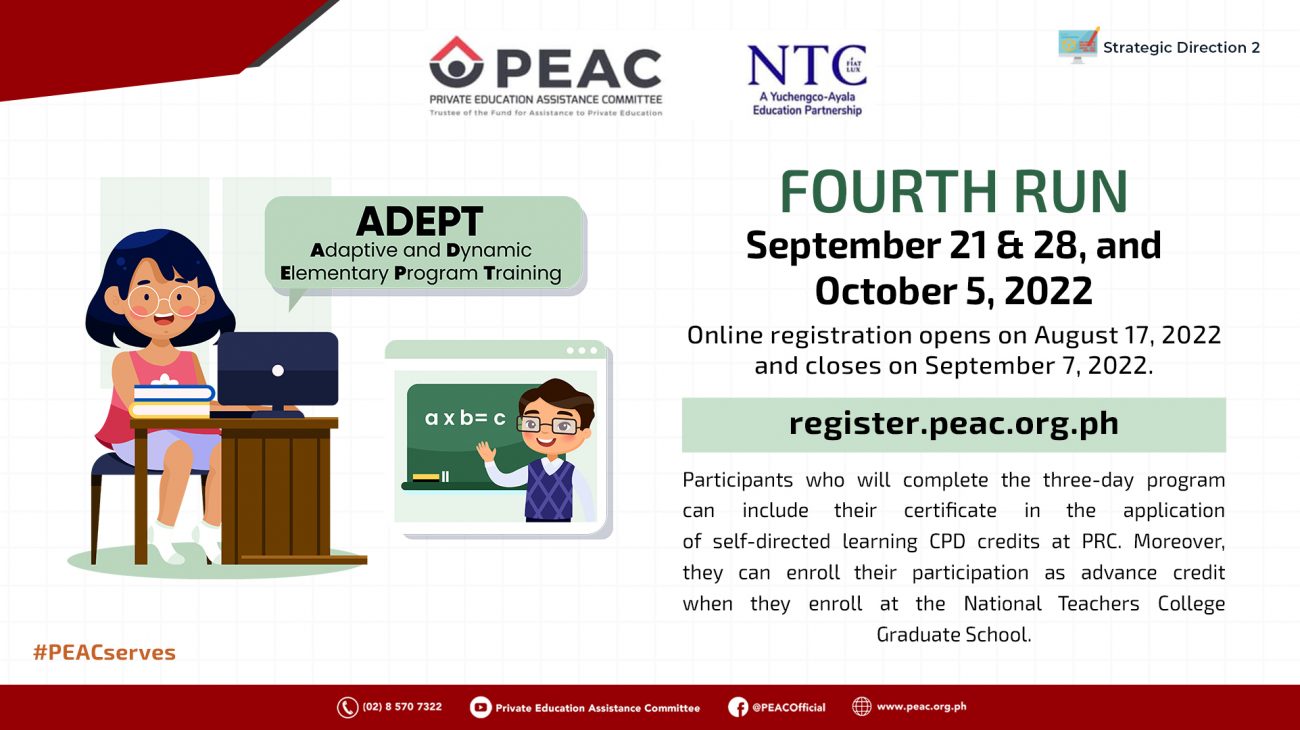 PEAC is in partnership with National Teachers College (NTC) in the implementation of the 4th run of Adaptive and Dynamic Elementary Program Training or ADEPT, a webinar series for K-6 teachers, coordinators and administrators.
ADEPT has four clusters as follows:
Kindergarten Group
Grades 1-3 Group
Grades 4-6 Group
School Leaders' Forum
Registered participants must attend the webinar series in their cluster for three consecutive Wednesdays on September 21, 28, and October 5, 2022 via Zoom.
The registration fee is Php600 per participant per cluster for the three-day program.
ADEPT 4 is the same webinar program conducted by PEAC and NTC on their 1st, 2nd, and 3rd runs.
Online registration opens on August 17, 2022 at 12:00 NN at
https://register.peac.org.ph/
and closes on September 7, 2022 or as soon as slots have been filled.