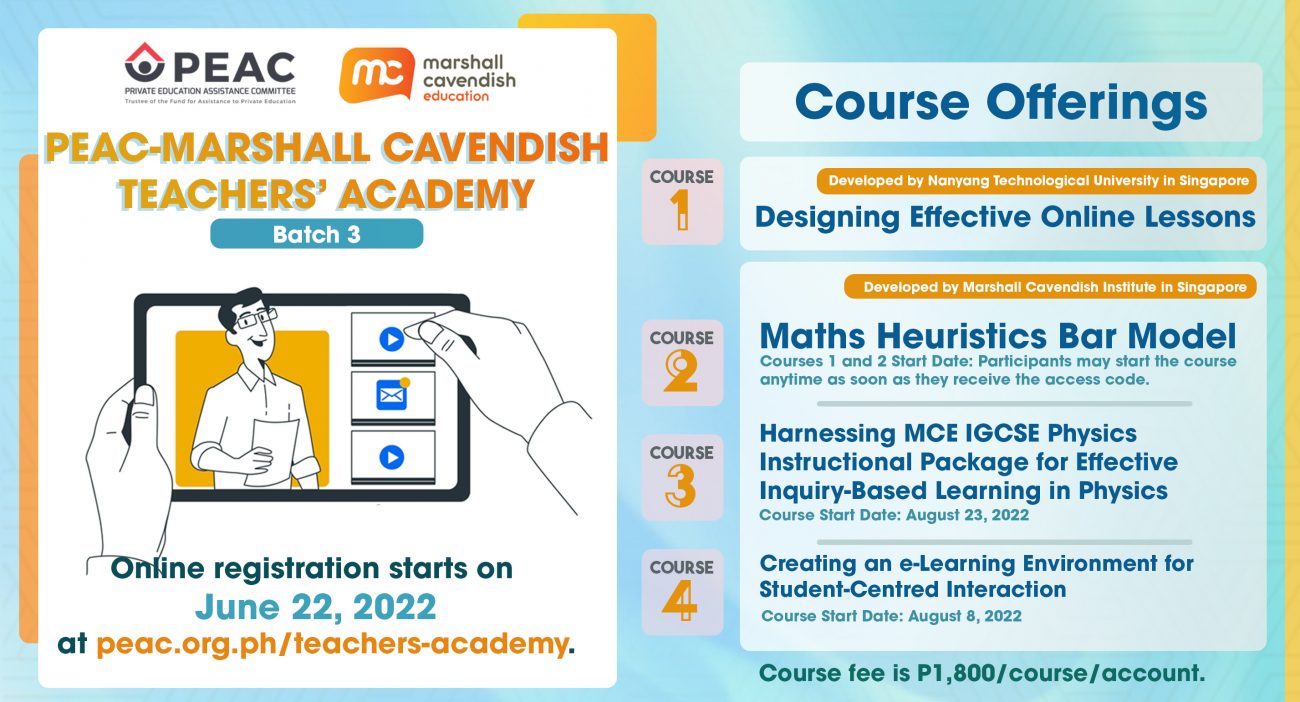 "At Marshall Cavendish Education, we believe that learning never stops – a teacher who grows professionally will succeed in inspiring and growing your students' learning abilities." – MCE
The PEAC-Marshall Cavendish Teachers' Academy is on its third batch and four courses are being offered online for interested educators.
The online courses are generally self-paced and asynchronous with only Courses 3 and 4 having a synchronous component.
The courses are open to all educators in private and public schools and international schools in the Philippines and to educators in Philippine Schools Overseas (PSO).
Registration for the third batch starts at 12:00 NN on June 22, 2022 at https://peac.org.ph/teachers-academy/ where schools and educators can also download the letter to school heads, course guide, registration guide and data privacy notice.
Course fee is Php1,800/course/account.
For inquiries or registration concerns, please contact or send an email to:
0917.599.1103
0917.700.9410