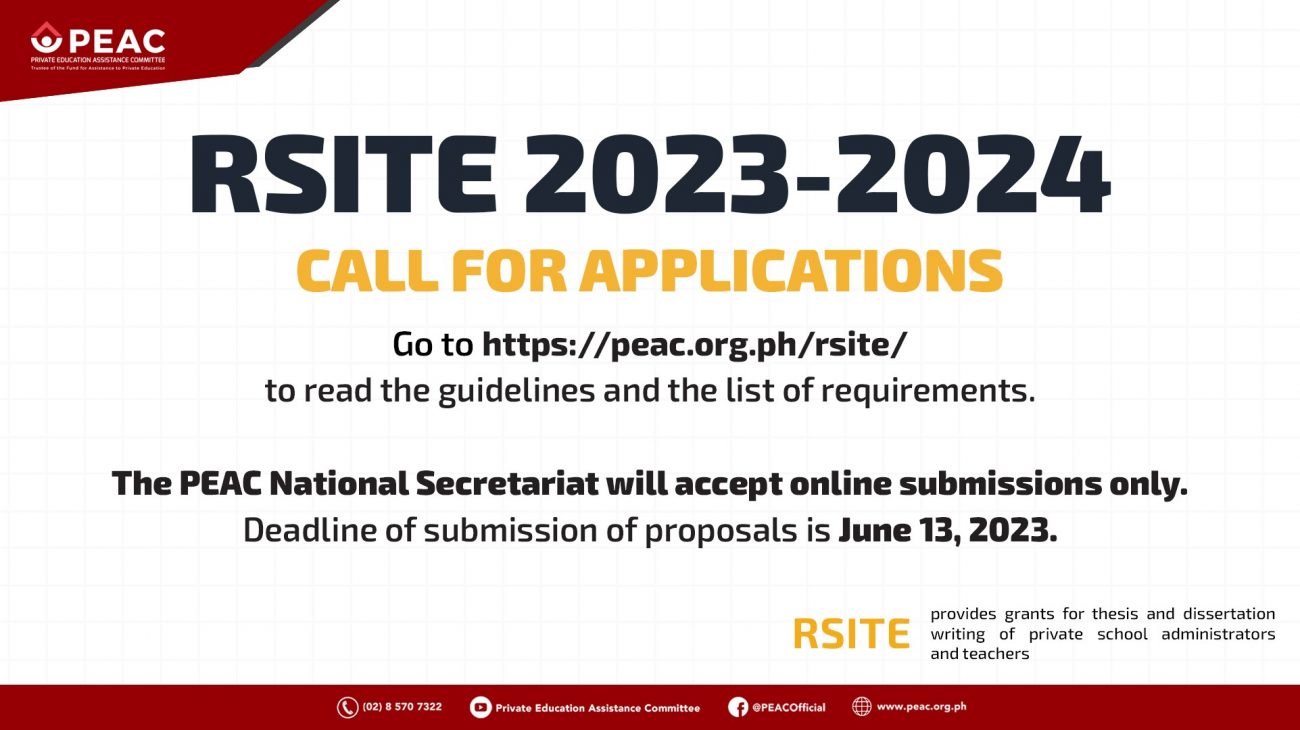 The Private Education Assistance Committee (PEAC) invites administrators and teachers from private schools to apply for assistance under the Research for School Improvement Towards Excellence (RSITE) Program. The RSITE Program provides financial support amounting to P40,000 and P80,000 for the writing of the Master's thesis and Ph.D. dissertation, respectively.
Those eligible for the grant are those who have an approved research proposal and have not yet undertaken the final oral defense of their thesis or dissertation at the time of the application. The other eligibility criteria are indicated in the guidelines.
Those who are interested to apply should read the guidelines and submit the requirements no later than June 13, 2023. Application and other requirements must be sent to [email protected] with "RSITE 2023-2024 Application – [Name of Applicant]" as subject of the email.