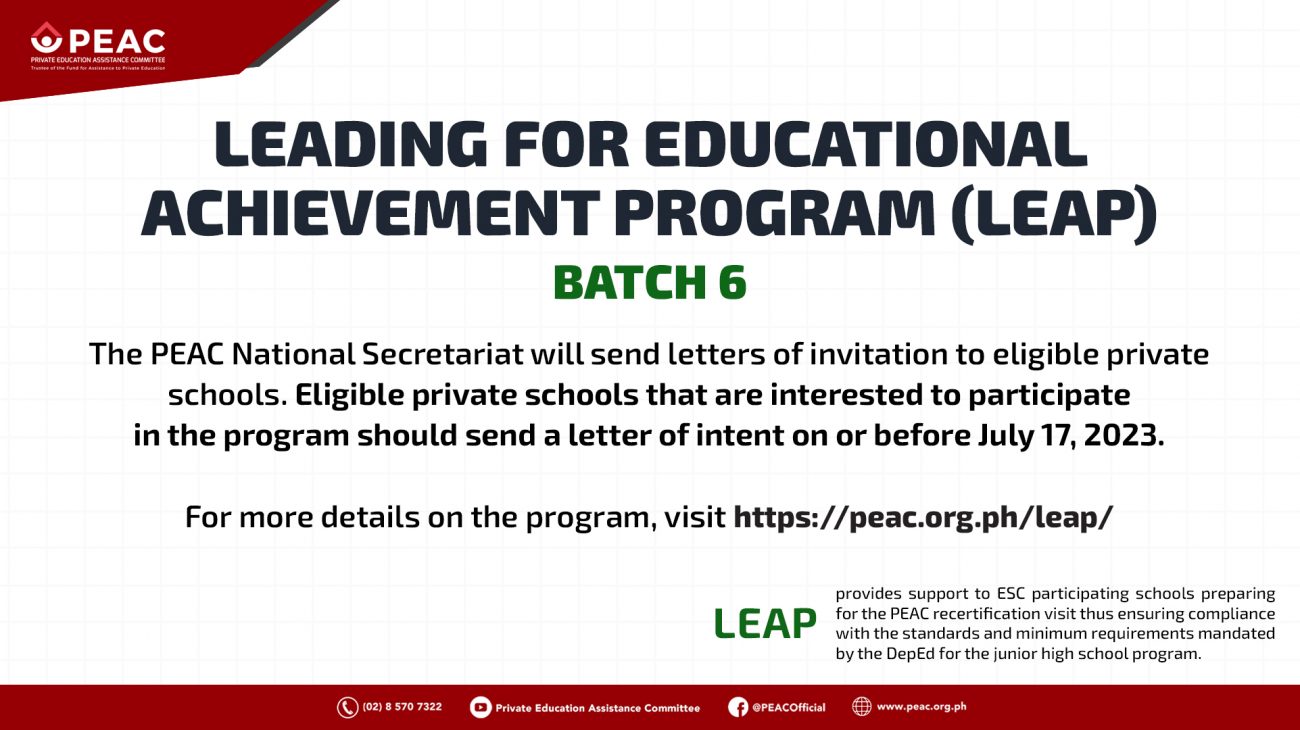 The Private Education Assistance Committee (PEAC) ) issues the guidelines of the Leading for Educational Achievement Program (LEAP) for school year 2023-2024. LEAP is a program of assistance that provides support to Educational Service Contracting  (ESC) participating schools preparing for the PEAC recertification visit thus ensuring compliance with the standards and minimum requirements mandated by the Department of Education (DepEd) for the junior high school program. LEAP is a partnership with the Lasallian Schools Supervision Services Association, Inc. (LASSSAI).
The PEAC National Secretariat shall send a letter of invitation to eligible ESC participating schools. Interested schools must submit a letter of intent to participate addressed to the PEAC Executive Director, Ms. Rhodora Angela F. Ferrer. The PEAC National Secretariat will accept letters of intent until July 17, 2023, or until available slots are fully allocated. Letters should be emailed to Ariel V. Alfonso of the Communications and Research Unit at [email protected].
For inquiries, send an email to [email protected] or contact 0917-163-1100.