Philippine Education Research Journal (PERJ)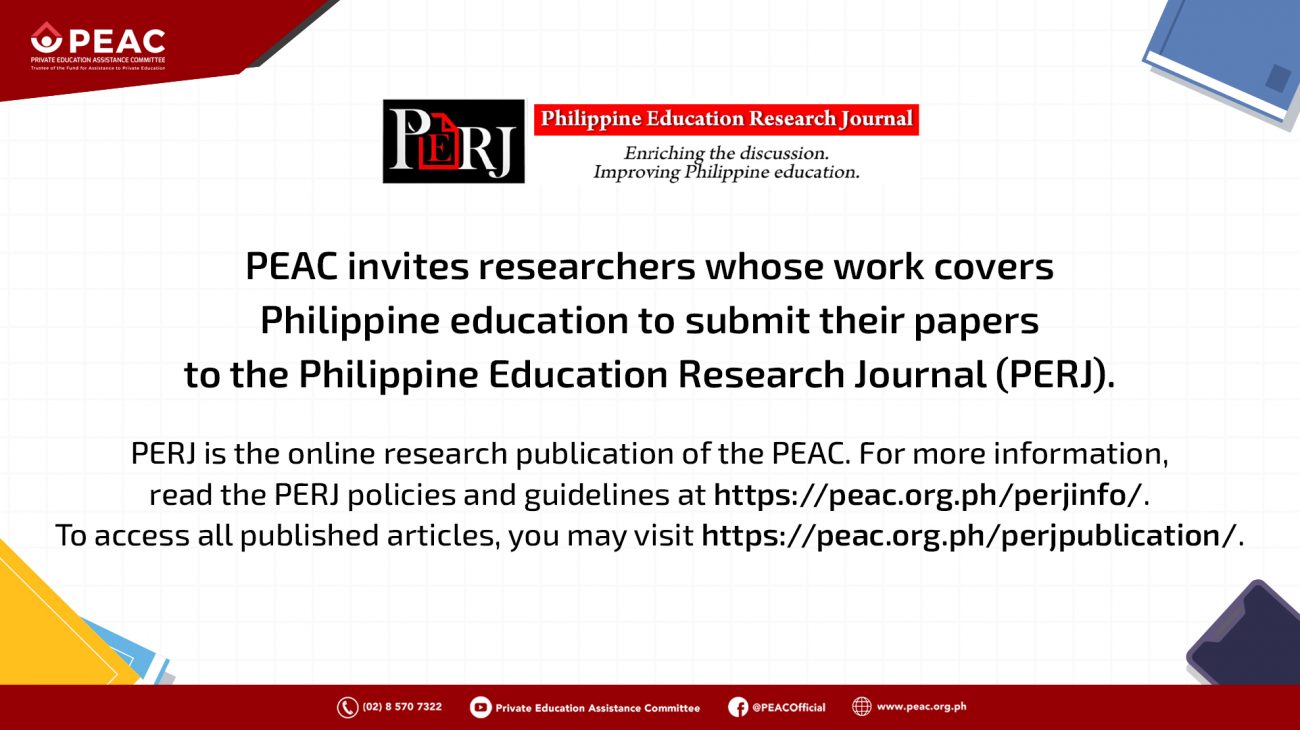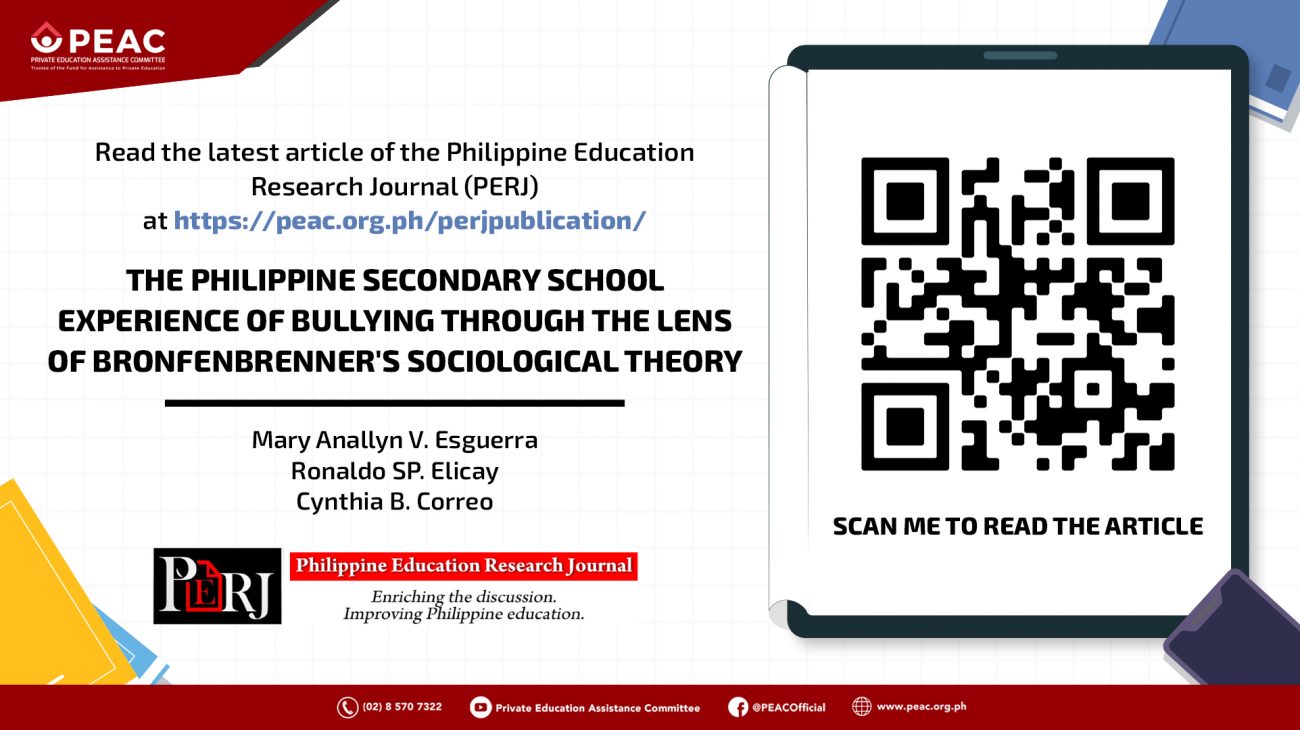 The Philippine Education Research Journal (PERJ) is an online, peer­‐reviewed, open access journal that is the official research publication of the Private Education Assistance Committee (PEAC). Published twice a year, it serves as a platform for the dissemination of research of interest to decision makers, policy makers, and educational leaders and practitioners. Its focus is on Philippine education.
For researchers who are interested to submit their papers for publication in PERJ, read the policies, procedures, and guidelines. Authors are now required to provide a structured abstract and are advised to refer to the article on structured abstracts published in the December 2019 issue: https://peac.org.ph/perjpublication/.
Editorial Board FY 2023-2024
Prof. Leonida T. Africa
Member of the Board of Directors, Asia Pacific College
Dr. Angelito Z. Antonio
Dean and Chair of Operations Committee School of Education and Human Development (SED), University of Asia and the Pacific
Dr. Maria Antonia C. Capili
Research Director, University Research and Development Center, Trinity University of Asia
Dr. Lourdesita Sobrevega-Chan
Chairperson, University Research Council, Ateneo de Davao University
Dr. Dick O. Eugenio
Dean, School of Leadership and Advanced Studies, Wesleyan University Philippines
Dr. Ricardo Ma. D. Nolasco
Professor in Linguistics (retired), Department of Linguistics, University of the Philippines-Diliman
Dr. Enrique G. Oracion
Director, Research and Development Center, Silliman University
Dr. Wilma S. Reyes
Program Coordinator, Curriculum and Instruction and Faculty of College of Graduate Studies and Teacher Education Research, Philippine Normal University
Dr. Emma V. Sagarino
Research Director, Publication and Innovation Center, University of the Immaculate Conception
Rhodora Angela F. Ferrer
Executive Director, Private Education Assistance Committee National Secretariat
Editor-in-chief: Dr. Joel Reyes Noche, Associate Professor, Department of Electronics and Computer Engineering, Ateneo de Naga University