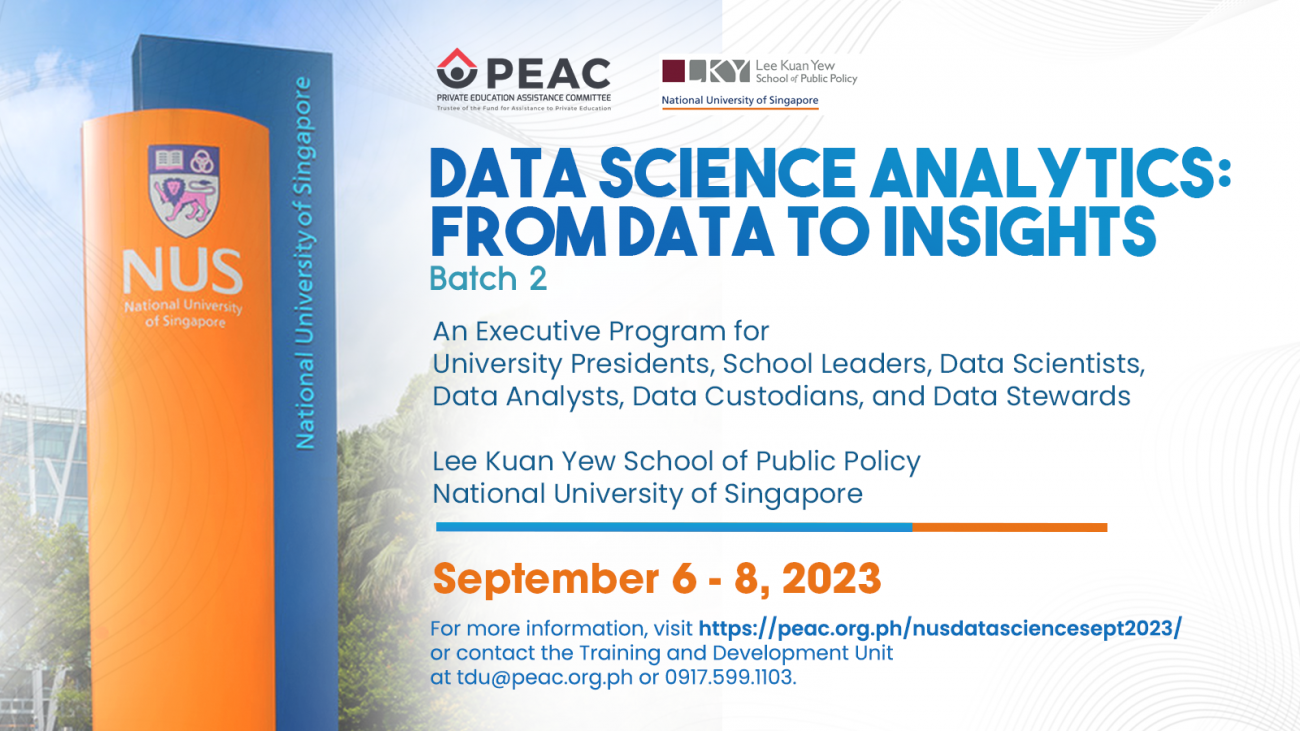 PEAC is in partnership with the National University of Singapore (NUS) for the second batch of the executive program on Data Science Analytics: From Data to Insights. 
This executive program shall be held in-person on September 6-8, 2023 at the Lee Kuan Yew School of Public Policy, Bukit Timah Campus, NUS. 
The program aims to equip school leaders with knowledge to deal with big data as they navigate findings and insights from statisticians. Through the course, participants will have an overview of data analytics, concepts and a deeper understanding of data applications.  
For inquiries, you may contact the Training and Development Unit at [email protected] or 0917.599.1103.